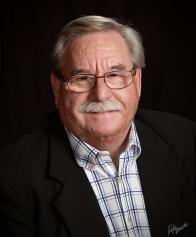 Ron Steinman is the owner and president of AAA Auction Service, Inc.  Ron is a Real Estate Broker and specializes in commercial appraisals, commercial liquidation auctions, and commercial real estate sales. Ron resides in New Haven with his wife, Cathy.  Ron enjoys spending time with his grandchildren Grant and Hannah.
Phone: 260-493-6585
Toll Free: 800-493-6585
Email: ron@aaaauctionservice.com
Education and Training
Reppert School of Auctioneering, 1994
Troyer Real Estate Career School, 1995
Continuous professional education and training through the IAA, NAA, ASA, and CAGA via seminars, conventions, and continuing education opportunities
Maintain a research library and subscriptions to price guides and reference books for appraisals
Experience and Expert Witness
Experience
29 years conducting FF&E appraisals for dozens of attorneys, banks, and large corporations
29 years working and managing every aspect of commercial, estate, and real estate auctions
24 years selling real estate in the State of Indiana
Expert Witness Acceptance as an Appraiser
U.S. District Court, Fort Wayne, IN
U.S. Bankruptcy Court, Northern District of Indiana
Circuit Court, Allen County, IN
Designations, Certifications and Licenses
Designations/Certifications
Master Personal Property Appraiser (MPPA) designated by National Auctioneer's Association (NAA)
Uniform Standards of Professional Appraisal Practice (USPAP) certified
American Society of Appraisers (ASA) – Associate Member #030721
Certified Appraiser Guild of America (CAGA) certified
Licenses
Indiana Auctioneer License #AU09200181
Indiana Real Estate License #PB21200309
Ohio Auctioneer License #2002000136
Michigan Auctioneer License
Federal Firearms License #4-35-003-01-7E-05782
Business Associations
National Auctioneers Association
Indiana Auctioneers Association (District II – Past Chairman)
Ohio Auctioneers Association
Michigan State Auctioneers Association
American Society of Appraisers
Certified Appraiser's Guild of America
New Haven Chamber of Commerce (Past President)
New Haven City Councilman, At Large, 2004-2016
Fort Wayne Public Transportation Corp/Citilink, Board of Directors, 2013-Present
---
Associate Staff – Rainelle Shockome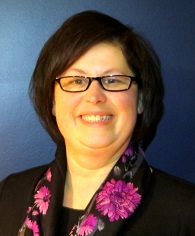 Rainelle Shockome has been a part of our team since 2016. She is a 2015 graduate of Reppert Auction School, and an active member of the National Auctioneers Association, as well as the Indiana Auctioneers Association. She holds her Beneifit Auctioneer Specialist desgination. Rainelle has been an Associate Real Estate Broker with Metzger Property Services since 2000. She enjoys all aspects of the auction business. Rainelle's IN Auction License is #AU11600006, and her Real Estate License is #RB14043378.
Phone: 260-493-6585
Toll Free: 800-493-6585
Email: ray@aaaauctionservice.com